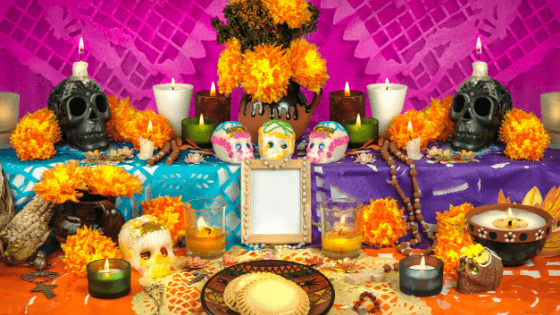 Ever considered hosting an event at your cemetery to celebrate El Día de Los Muertos? This is an important religious and cultural celebration not just in Central and South America, but for North American Hispanic communities too. Although Day of The Dead isn't necessarily just around the corner (celebrations take place on 2 November to be precise), it's never too soon to start planning your cemetery's celebrations!
With that in mind, we're taking a look at four cemeteries who are, ahem, killing it, (pun absolutely intended), with their Day of The Dead celebrations...
1. The village cemetery of Chiapa de Corzo, Mexico
According to theculturetrip.com, the village cemetery of Chiapa de Corzo, hosts the biggest 'Day of The Dead' party! On the day of November 1, families head to the cemetery with flowers, decorations and food for their dearly departed. Graves are decorated, candles lit and families settle in for the night to commune with the dead. Around midnight, catrinas and calacas parade through the cemetery paths. There's music, acting and a general sense of celebration as neighbors meet up with each other to drink, dance, and reflect on the lives of their loved ones.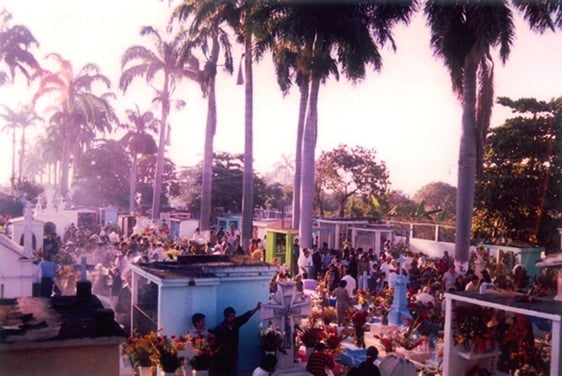 2. Hollywood Forever Cemetery, LA
As always, Hollywood Forever are downright pros at putting on a good celebration, and their annual Día de Los Muertos festival is no exception. Highlights of the festival [external link] include:
a vibrant traditional procession with traditional Aztec blessings and regional musical-dance group dedications

altars created by members of the community to their ancestors and loved ones (including a competition for the best altar)

stages featuring music and theatrical performances
Hollywood Forever charge $25 a head entrance fee. A great way to earn a bit of extra revenue for maintenance and special projects!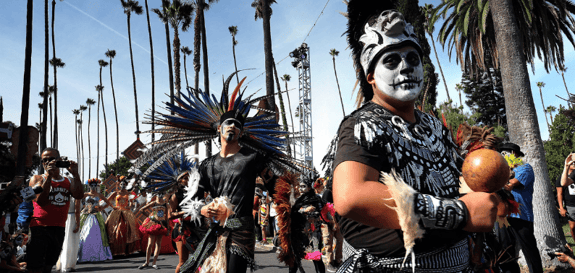 3. Woodlawn Cemetery, Santa Monica, CA
Taking place on 3 November during the day, the City of Santa Monica hosts its annual Día de Los Muertos celebration at Woodlawn Cemetery. The event is a partnership between the City's Cultural Affairs Division, Human Resources Division, Santa Monica Public Library and Woodlawn Cemetery.
This family-friendly event celebrates the cycle of life and the remembrance of ancestors with live music and dance, storytelling, workshops, altars, craft vendors and food trucks.
This event is free of charge for everyone, and demonstrates an awesome way to partner with other public divisions for the benefit of the whole community!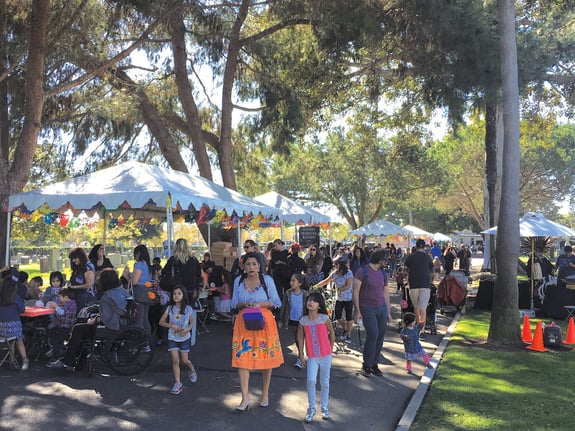 4. Davis Cemetery District and Arboretum, Davis, CA
On an annual basis, the Davis Cemetery District hold a Dia de Los Muertos celebration on their grounds. Their website [external link] says that their aim is to create community, a sense of belonging and global awareness of cultural richness in their multicultural society. The event includes a variety of artists and performers, as well as a collective altar honoring all ancestors. Everyone is welcome to contribute to the public alter, and are encouraged to bring chairs, blankets, and enjoy the day.
They also offer the opportunity for local organizations to take part in the form of displaying an altar, putting on a performance, or making donations of flowers, food, and decorations.
This event is completely free and open to the public. What a lovely way to give back to the community!
If you've enjoyed this article, you might be interested to download eBook Four Steps to Planning a Día de Los Muertos Celebration that Dazzles
Image credits
Commons.wikimedia.org

JournalHotels.com

Westsidetoday.com