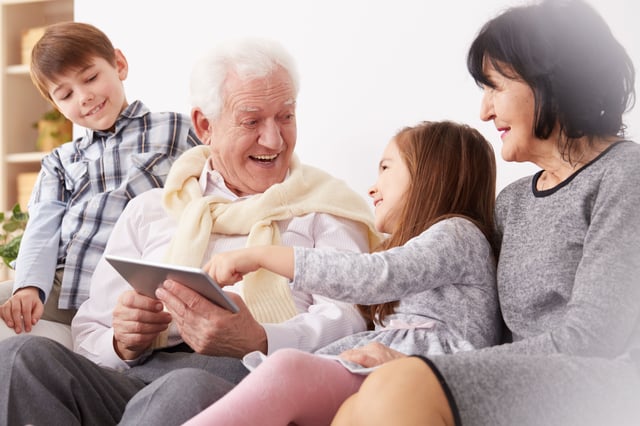 It's well known that technology has connected us like never before, and has provided a wide range of both challenges and opportunities for death care professionals to reach and connect with their communities. To many, these were unimaginable even 10 years ago.
But not every customer is the same, and generational characteristics play an important role in where cemeteries direct their marketing and how they speak to their communities...this is driven by the fact that these generations have varying expectations.
So what are some of the traits and opportunities associated with the various generations? Let's take a look:
The Baby Boomers
Baby Boomers also known as the "me" generation, those born approximately between mid 1940's and mid 1960's, representing over 76 million of the US population. As many approach retirement, this group has more disposable income than any other generation, providing cemeteries with a vast marketing opportunity.
Famous 'Boomer' - Bill Clinton.
Significant lifetime influences on the Boomers ranges from Civil Rights, to the Vietnam War, the sexual revolution, the Cold War and of course the introduction of space travel. They also have the highest divorce rate and 2nd marriages in US history. They're post WWII babies who grew up to be the radicals of the 1970's and yuppies of the 1980's..."The American Dream" was promised to them as children and they pursued it relentlessly, as a result they're often characterized with significant material wealth and ambition.
From perspective of the funeral service industry, much of the change that has occurred has been down to some distaste for 'the traditional', and the need to express themselves even after they're gone - in fact, 62% of those planning a funeral have opted for some sort of personalization. Again as technology continues to develop at staggering rates, the opportunities for product and service development around personalization are huge.
Testament to that, former NHL hockey player, Bob Probert, rode out in style on a motorcycle sidecar, that's personalization in action!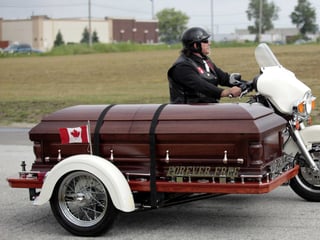 While the Boomers may be known for still favoring some long-standing practices and tools, make no mistake, Boomers have embraced technology and are more tech-savvy than ever before.
According to research, Baby Boomers roughly spend 27 hours per week online as well as the more traditional means of researching goods and services. Furthermore, half of all Baby Boomers will visit a company website or continue to research a product or service after seeing something on social media.
Thus, using multiple channels of communication is vastly important, utilizing a combination of both online and traditional methods. Think marketing opportunity...live event marketing by inviting visitors to cemetery grounds, providing a sense of community and demonstrating why your space is special.
Generation X
The generation that bridges the gap between the boomers and millennials. Born approximately between the mid 1960's and late 1970's, the 'X ers' lived through Watergate, the energy crisis, grew up in dual income families and with single parents, they're also the first generation of latchkey kids.
Famous Xer - Jennifer Aniston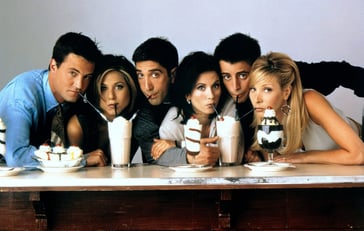 Their perceptions are shaped by growing up having to take care of themselves early on, seeing high profile politicians lie and be exposed in the national media, and seeing many parents deal with redundancy. Very significantly, they're the first generation that will not do as well financially as their parents did.
These guys are techno-literate, have fully embraced small tech devices to help them with their work and use email as their primary communications tool (think marketing opportunity!).
Millennials
Millennials (also known as generation Y) were born approximately between the early 1980's and early 2000's and are the fastest-growing, most diverse group of consumers in the United States. There are now over 80 million living in the US alone and they represent more than one quarter of the population!
Famous Millennial - Serena Williams
Defining the experiences and expectations of this young generation are digital media and growing up in a child-focused world...however, more than ever they grew up as children of divorce. They tend to hope to be the next great generation to turn around all the "wrong" they see in the world today. They grew up more sheltered than any other generation as parents strived to protect them. They came of age in a period of economic expansion and were kept busy from a very young age...they were first generation of children with schedules.
They've grown up immersed in technology and as a group is the least influenced by traditional media, they use online methods as a means of communicating - Snapchat, Instagram and WhatsApp and the terms of the buying process - look online to find reviews and blogs of many sorts to harvest the opinion of those who have gone before them. To help make the point on the tools and media they're familiar with, unlike the Boomers or the Xers, they won't understand the link between these two objects!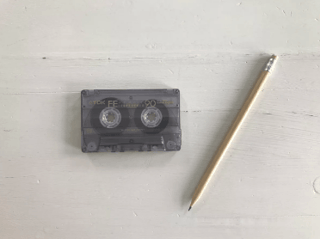 Like we've noted, these guys are young, so what might surprise you is that they may have more influence within the death care industry than you first thought.
Millennials influencing the death care industry. Really?
Actually, yes. Not only do Millennials have significant buying power themselves, but they also possess significant influence over their older counterparts, and are engaged in helping family members make important decisions...including that of the location of a plot and the raft of associated decisions that come along with it.
Let's consider why that is - 90% create content for online monthly, 60% use internet as main source of entertainment and almost all use the internet as their primary method of research.
They're less influenced by traditional advertising, they see it as inauthentic. Instead they:
Review blogs before making a purchase

Want social interaction and support from service provider

Want to 'co-create' products/services and 'be involved'

Want to 'give back' and want organisations do the same
Take a moment to put those desires in the perspective of your cemetery and what that could mean for how you operate and market yourselves.
Using this quick and simple example of two funeral directors, let's consider the presence of two competing providers within a local town:
At first there might be little differentiation between them, both have beautifully kept comfortable cars, prestigious showrooms and sharp suits. Price and service in truth, are probably similar too. However, one takes the very simple step of publishing the 'thank you cards' and messages they received online, maybe on a Facebook page and their website.
Then, during a search for a funeral director, at need, a local family turn to the internet to seek out a provider. Naturally attached to their phones, tablets and desktops, the family run a quick search and discovers those reviews and messages, and of course they're encouraged by what they see.
The difference in this scenario now is that one service provider are promising a quality service, while the other is doing much better - they're demonstrating the proof of that quality. They've an instant edge on the competition because now all the things they claim are 'proven' by feedback from other families.
The good thing is...it can be that simple. You can tackle this in bite sized stages.
So, the modern world presents us with a raft of new communications challenges, and as cemeterians we need to be on the front foot.
To help you with how you go to market, we created a handy guide for communicating with Boomers, Gen X and Millennials that covers their communications preferences, motivations and more. It will help you transform your marketing!