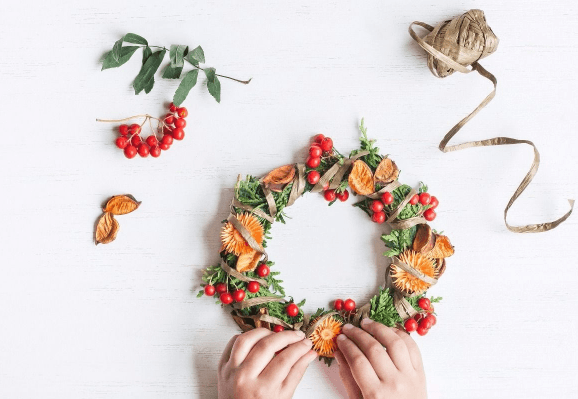 Christmas is over, the turkey has been eaten and the decorations are coming down but you don't want to waste your beautiful front door wreath adornment.
Or you are a green enthusiast and can't bear to see a still verdant arrangement go in the refuse. Do you have a penchant for up-cycling? Here are a few ways in which to make that garland last longer.
1. Pot Pourri
Dry out the leaves, pine needles, flowers and mix with your favourite spices, to turn into winter pot pourri for your home. Keep that smell the whole season through.

Source: The Yummy Life.com
2. Candle Arrangement
Make your wedding tables festive and socially inviting with an intimate wreath encircled scented candle arrangement.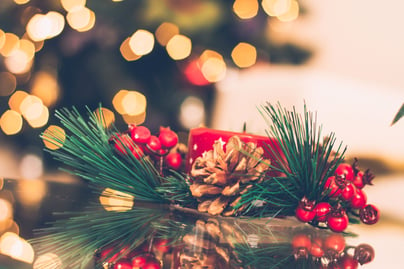 3. Donate to the Church
Spruce up your local church with a lovely splash of winter colour as a pew decoration.
4. Bird Feeder
Repurpose your wreath with some wildlife friendly additions and make a unique and artistic ornamental bird feeder. It can be a long bleak winter for our feathered friends.
5. Valentine's Day Wreath
Take the wreath base and recreate a new wreath ready for Valentine's Day, a bunch of roses is just too cliched.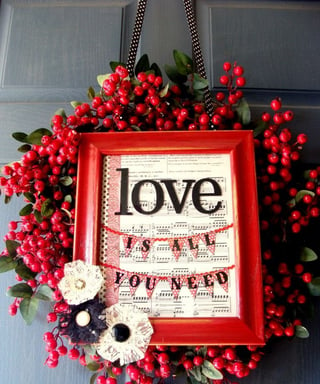 Image credit: YouAndKids.com
6. Photo Shoot!
Use for that required family pet photo shoot (they can always use it to play with after they said "sausages" and smiled).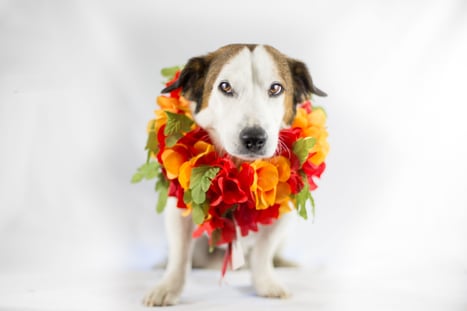 7. Place on a Veteran Grave
Donate to your local charity for the decoration of veteran's graves that may otherwise remain bare, or even for your own family memorial visit.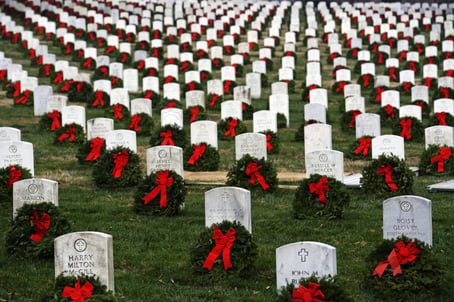 Image credit: WTop.com
---
What is one man's trash, is another man's treasure. This holiday season, think about what else you can do with your festive decorations and give them a new lease of life, don't condemn them to the graveyard just yet.
If you liked what you read, you might be interested in our Going Green post!
---